What is Butterfly Valves Used in Ship?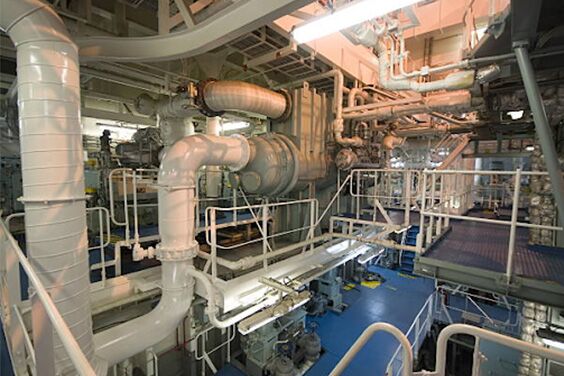 Butterfly valves are one of the commonly used valves across many industries. These valves are quarter-turn valves that can stop/start the flow of a medium. Butterfly valves can also be used to regulate a flowing medium – these pivoted-disc valves are known to be one of the best choices for regulating flow in a pipeline.
One should know the structure of a butterfly valve to understand its working. There is a central disc or plate present in the valve – this plate is circular and is of the same radical dimensions as the pipe to which the valve is fitted. A rod passes through the center of the valve, perpendicular to the flow of the medium. The rod connects to an actuator that controls the movements of the valve.
When the rod moves with the help of the actuator, the valve's position resembles a butterfly spreading its wings. This is the reason why these types of valves are known as butterfly valves.
The Main Function of a Marine Butterfly Valve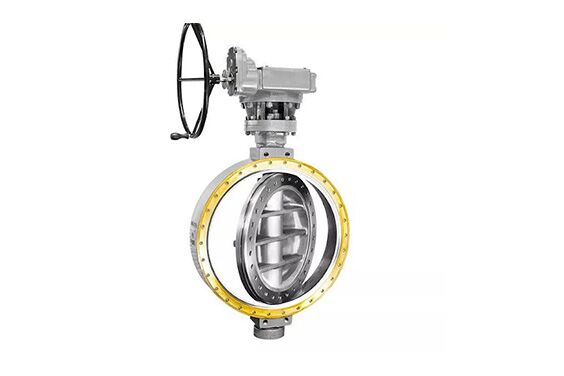 There are many types of butterfly valves, but there is a common function to all of them – to stop/start the flow of a medium in a pipeline. Another function is the regulation of media. Butterfly valves with specific features serve different purposes. For example, a double flange butterfly valve can be used at the end of a pipeline because of its mechanically stronger build.
The working of a butterfly valve is similar to that of a ball valve. Both of these valves belong to the quarter-turn valve family, so their mechanism is somewhat alike. When the handle of the valve is rotated 90°, either manually or by using a pneumatic system, the plate is turned. The position can either be perpendicular or parallel to the media flow, deciding the action of the valve.
Rotating the valve partially will help in media regulation applications. Partial positions of the plate allow a butterfly valve to throttle flow.
Common Applications of Onboard Butterfly Valves
There are many situations where a butterfly valve can be employed in a ship. Right from using them as shut-off valves in pipelines to employing them in ballast systems that pump water out of the ship, butterfly valves find many important applications.
Here is a list of common applications of a butterfly valve used in ship:
In space-restrictive situations, butterfly valves are compact.
For the transportation of corrosive and non-corrosive fluids.
To regulate medium flow in different parts of a ship.
In places where a tight shut-off is required because butterfly valves effectively prevent leakage.
For jacking-up rigs and in ballast systems.
For underwater applications because butterfly valves are durable in saltwater.
As a shut-off valve because butterfly valves with pneumatic actuators can be rotated very quickly.
Features of a Marine Butterfly Valve
While there might be many types of butterfly valves, most of them share a few common characteristics. For instance, butterfly valves are generally compact in size and lightweight. These valves are also precise, which makes them a suitable choice for industrial and marine applications.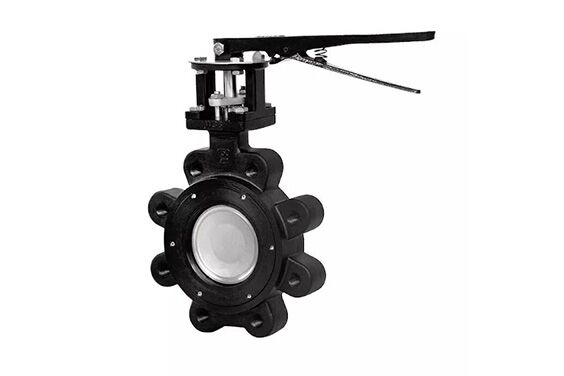 While these are some of the common features, marine butterfly valves have some particular characteristics that make them the right choice for applications in ships. Here are a few features of a marine butterfly valve:
They consist of a simple structure which makes them a lightweight option.
Marine butterfly valves can achieve impressive sealing properties even in low-pressure situations.
The streamlined design of a marine butterfly valve reduces the loss of fluid.
These valves are highly durable even in seawater.
Butterfly valves used in ships require very little maintenance.
Maintenance of a Butterfly Valve used in Ship
One of the best things about butterfly valves is that they require minimal maintenance. While there's not much to a maintenance routine of a butterfly valve, there are still things that need to be taken care of.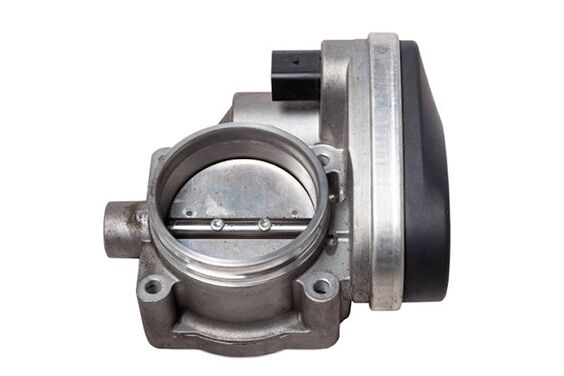 Inspection Before Assembly
Valves should be devoid of cracks and deformations. If the valve does not have a smooth finish, then the sealing properties of the valve will be compromised.
The stem of the butterfly valve should be straight and rigid.
The seat of the valve should be perfect – this ensures proper placement of the valve.
Regular Maintenance
The disc's positioning in butterfly valves needs to be checked often. If the discs do not operate optimally in the fully-open and fully-closed positions, the valve will lose its application.
Inspection for leakages in these valves should be prioritized.
The valves should be inspected for corrosion, as some of them function in underwater environments.
Conclusion
Be it the basic stop/start functions or the proper regulation of a fluid in a pipeline, a butterfly valve gets it done effectively, as butterfly valve is one of the common industrial valves. Marine butterfly valves have unique properties that make them long-lasting in harsh environments. These valves are made of material that keeps them corrosion-resistant even underwater. Different types of marine butterfly valves are employed in appropriate situations so that proper sealing and flow regulation can be achieved.

DomBor is an industry expert who has been manufacturing industrial valves for the past two decades. For bulk orders of industrial valves and marine valves, get in touch with DomBor today and design custom valves that fit your requirements.