Triple offset butterfly valves are used for various purposes. Common applications where these valves are employed are total shut-off, throttle control, and zero leakage. Being utilized in very demanding plumbing systems, their manufacturing process requires a high level of precision. Determining its long-term durability involves a lot of quality testing. There are many butterfly valve manufacturers out there, but it's important to find one that can produce top-quality triple offset butterfly valves.
If you're looking for the greatest triple offset butterfly valve manufacturers, then this article is for you. It consists of the best triple offset butterfly valve manufacturers around the world.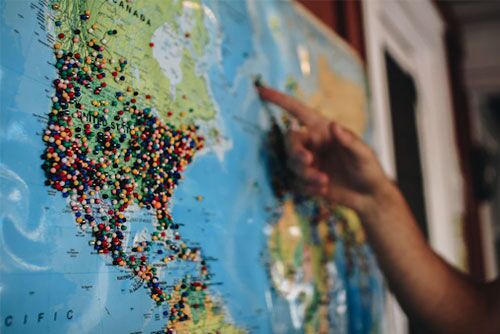 Source: Unsplash
What is a Triple Offset Butterfly Valve?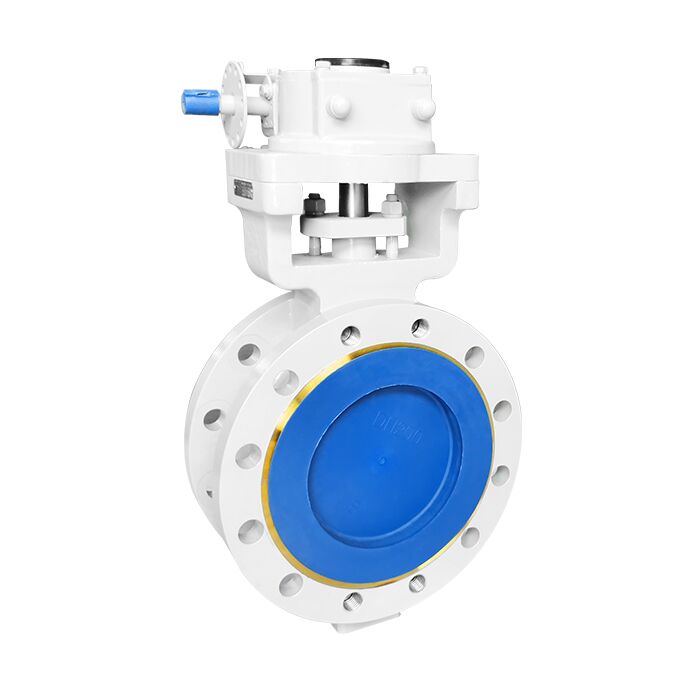 Source: Dombor
The three offsets of a triple offset butterfly valve include two offsets placed just as a double offset valve. Whereas, the third offset is the seating surface geometry. It creates a type of cone shape of the disc and seat. The disc seals against the seat with little friction thanks to the cone angle and the two eccentric shaft offsets.
In a metal seat design, this seat shape also allows for uniform sealing and hence a tight cutoff. This design is less expensive and requires less torque (making it easier to automate) than alternative metal-seated valves.
Triple offsets are commonly employed in applications where a metal seat is required and tight shutdown and/or quarter-turn actuation are sought, comparable to gate valves. Because a metal seat is required over a soft seat, applications such as high-pressure steam, superheated- steam, high-temperature gases and lubricants, and high-temperature applications are ideal for this type of valve.
Top 7 Triple Offset Butterfly Valve Manufacturers
Dombor – China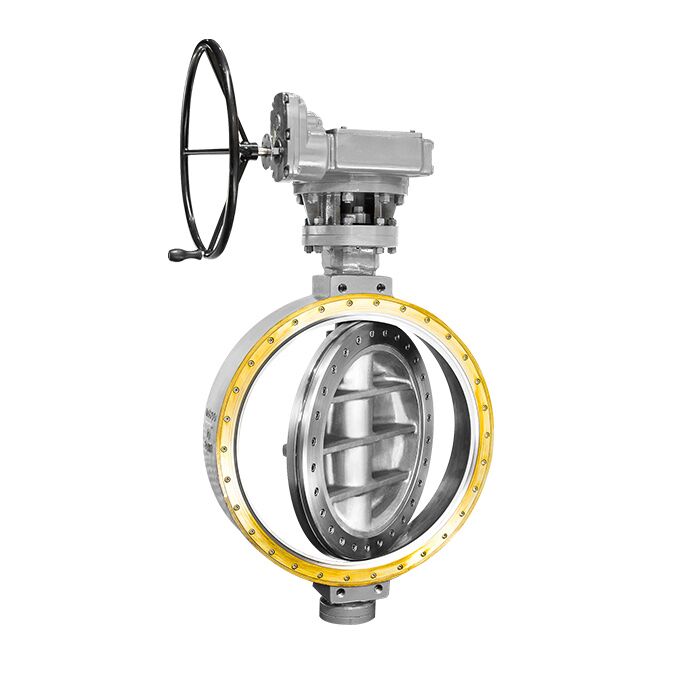 Source: Dombor
Dombor is well-known for the manufacturing of high-quality valves, since the time of its foundation in 2001. They are one of the best butterfly valve manufacturers. The professional service they provide is impeccable, and utmost care is taken to train all their workers and employees.
The company has regular quality checks, which ensures consistency in quality always.
Emerson – USA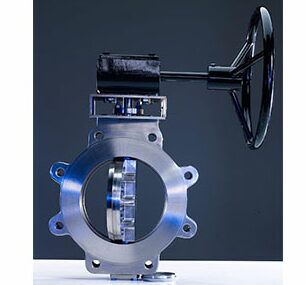 Source: Pinterest
Emerson is known for its high-quality valves and actuators, notably after acquiring the Pentair Valves and Control PLC company. Emerson's portfolio has been strengthened as a result, and thousands of product possibilities and improvements have been introduced in the 130 years since its founding.
Without a doubt, Emerson's triple offset butterfly valves are in high demand around the world. Their Vanessa Triple Offset Valve and Tyco (previously Keystone K-LOK) Butterfly Valve are worth a look. These are the most advanced triple eccentric butterfly valves on the market.
Velan – Canada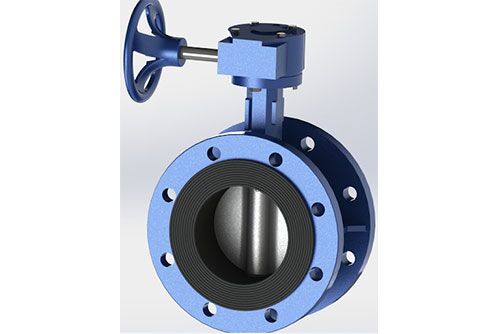 Source: Pinterest
Velan has been providing high-quality items to its consumers for over 70 years. They now have 14 manufacturing plants around the world, according to reports. Four are in Canada and the United States, five in Europe, and five in Asia. This has enabled the company to deliberately expand its market penetration, not only for triple offset valves but also for other popular goods.
Velan is the company to go to if you're seeking a reputable and trustworthy triple offset valve manufacturer. Triple offset butterfly valves are available in various sizes, with pressure ratings ranging from vacuum to over 10,000 PSI and temperatures up to 1,500 °F.
Bray – USA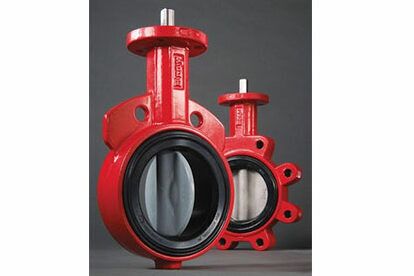 Source: Pinterest
30 years of expertise in the valve sector has made them a leading maker of triple offset butterfly valves, thanks to their expertise. Bray began as one of the major providers of butterfly valves in the United States and has now grown to other countries around the world. You can find them exporting their products to more than 60 nations on six continents! Facilities can be found throughout Canada, Africa, Asia, Australia, Europe, and South America.
Triple-offset butterfly valves from Bray are the most popular products on the market. It is highly suggested to use the different types of butterfly valves when dealing with exceedingly challenging fluids because they feature sophisticated flow control capabilities.
ZWICK – Germany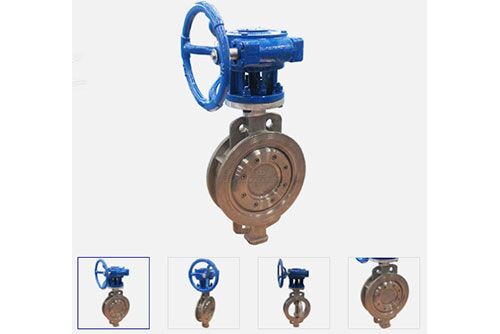 Source: Zwick
In Germany, ZWICK is a leading maker of triple offset butterfly valves, and exports high-performance equipment. In the design and manufacturing of triple offset butterfly valves, ZWICK has over 30 years of experience in the field.
Multiple patents and a distinctive design have helped the company become the world's leading supplier of high-quality and reliable triple offset butterfly valves. A wide range of industries around the world relies on ZWICK's triple eccentric butterfly valves. In addition, all of their triple offset valves are Fire-Safe, API & British Standard approved.
L&T Valves – India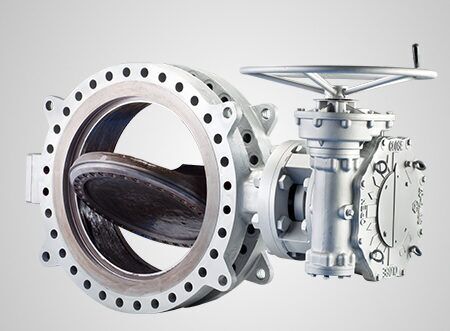 Source: L&T
L&T Valves is India's most reputable and established valve company, with 59 years of expertise. This is the company's third manufacturing facility as of today. It's located in Chennai. A vast distribution network in India was made possible as a result of this. L&T Valves is also a leading manufacturer of triple offset butterfly valves. America, Europe, the Middle East, Africa, and Asia are among its biggest export destinations.
For several industries, such as oil and gas, power, chemicals, food, or pharmaceuticals, the business has provided triple offset butterfly valves.
Hobbs Valve – UK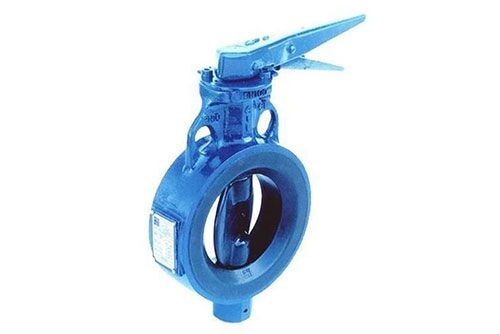 Source: Pinterest
Only 15 years in business, Hobbs Valve has dominated the global market for high-quality valves and is considered one of the greatest valve manufacturers. In the world of triple offset butterfly valves, Hobbs Valve is a leader. As a result of the company's dedication to the design, development, and testing of triple offset valves, it has become a leading manufacturer in the United Kingdom and around the world.
Conclusion
This article listed some of the best triple offset butterfly valve manufacturers in the world. As discussed above, these types of valves are in various sectors. Hence, it is important to choose the best manufacturer for purchasing the valve.